CRTD4 TRIPLE Channel With RPM Diesel Tuning Box Chip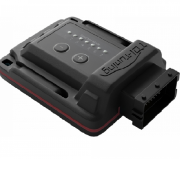 849.99
Cutting Edge Performance Tuning
Our CRTD4® TRIPLE Channel Tuning is at the cutting edge of digital tuning box technology, encompassing additional RPM sensor input, and represents a revolution in vehicle performance remapping. Based on micro-processor architecture, the CRTD4® TRIPLE Channel Tuning Box remaps vehicle performance moment to moment by interfacing with the engine via the custom sensor data connection harness. Following installation via the supplied engine specific instructions your vehicle Power will be increased making a significant difference to performance that you will notice straight away.
A Revolution In Vehicle Performance Tuning
For domestic vehicle owners our CRTD4® TRIPLE Channel Tuning Box
transforms the everyday drive experience by increasing available Power and Torque whilst remapping power delivery, increasing responsiveness and eliminating flat spots in individual gear acceleration arcs. On top of this our TRIPLE Channel model also reduces turbo lag for the vehicle which further boosts vehicle responsiveness and acceleration performance, it also takes additional input from the vehicle CAM sensor to increase the smoothness of power and torque delivery creating the best possible performance remap experience.
Key Features
Reprogrammable Product
Our tuning boxes can be used on future vehicles you may come
to own via a low cost reprogram service with a 48hr turnaround.
Traceless Once Removed
Once removed, our products leave no trace of having been installed
and completely return the vehicle to factory standard operations.
Custom Programmed For Your Vehicle
The software our tuning boxes come pre-loaded with is completely
custom to the specific engine variant, nothing generic.
Simple Plug & Play Installation
Easily installed in under 10 minutes requiring no specialist tools or
mechanical ability and absolutely no physical modifications to the engine.
ECU & EGR Safe
Our products typically interface with your vehicle via the fuel and boost sensors,
ensuring your ECU is always in control and no damage can come to your engine.
Increased Power And Torque
Release the hidden potential of your engine and benefit from greater
power and torque, transforming your daily drive experience.