CRTD2 Digital Diesel Tuning Box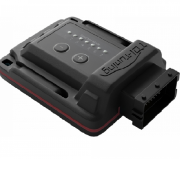 The CRTD2 Diesel Tuning Box  is an advanced Micro-Processor Controlled, Digitally Programmed, Multi-Mapped Electronic Tuning System. This device has been designed and engineered to meet the requirements of your every driving style.
799.99
Key features:


Up to 40% Power, Torque and 20% Fuel Efficiency Gains


Greater throttle response with consistent power and torque delivery


Reduction of turbo lag, hesitation and flat spots


Manual, semi-automatic and automatic transmission compatible


DPF and EGR compatible


ECU Safe and Traceless


Multiple maps, allowing you to simply adjust your system if you wish


Reduces emissions, enabling you to lower your carbon output


Dyno measured and proven results


Straightforward and simple installation


100% removable and re-programmable for your next vehicle


30 day money back guarantee


3 Year product warranty for complete reassurance


Fitting services available. Please contact us for more details


Fast technical support by phone and email


Overnight Express Post Shipping with next day delivery to most locations within Australia


International express shipping available


Delivered pre-programmed with our latest software to suit your exact model and pre-loaded with multiple maps to choose from, this discrete state of the art device packs a lot of punch!
Comes preloaded with 7 vehicle specific mapping  programs that can be easily selected using the keypad locate on the outside on the tuning Box.
The CRTD2 Diesel Tuning Box from TDI Tuning is an advanced Micro-Processor Controlled, Digitally Programmed, Multi-Mapped Electronic Tuning System. This system is used for our range of Single Channel (Fuel Only) tuning boxes. Because the CRTD2 is effectively a computer, our software programmers have complete flexibility on how they program each vehicle map without restriction. The CRTD2 is set to provide optimal Power, Torque and Fuel Efficiency gains as standard and is ready for immediate use. However, straightforward adjustment is a key design feature of the CRTD2; ensuring you have full flexibility over the Power, Torque & Fuel Efficiency gains you achieve. For example, if fuel efficiency is your key requirement, you can simply change the setting to gain further reductions in your fuel consumption. See our Web site to see figures relating to the improvements in Power, Torque and Fuel Efficiency that you can expect to receive.
This Diesel Tuning Box is so flexible, we can even re-program your system for you if you decide to change your vehicle in the future if compatible.
Vehicles fitted with a DPF (Diesel Particulate Filter) are fully compatible with this system, as the CRTD2 boasts high performance processors which are used to enable real-time processing without affecting your factory fitted ECU and safety functions.
Installation and removal is exceptionally straight forward. This system has been engineered to ensure that even customers with no mechanical experience can install this system themselves in around 10 minutes. To make things even easier, this system is completely "Plug & Play" ensuring there are absolutely no cables to be cut. We also only use genuine OEM connectors which match those already used on your vehicle, guaranteeing easy installation.
All our Tuning Boxes come with a full 30 Day Money Back Guarantee and a 3 Year Warranty. Full English easy to follow Installation Instructions are provided, and every system is backed up by our 24/7 support.