Agricultural VP44 Diesel Tuning Box Chip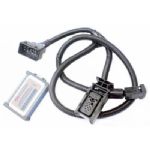 749.99
 VP44 Agricultural Tractor Diesel Tuning Box Chip
The VP44 Agricultural Diesel Tuning Box is an advanced electronic tuning system for modern agricultural machinery, digitally programmed with multiple fuel maps designed and engineered to meet the requirements of modern farming.
Once fitted, this tuning box will work with your tractor to make lighter work of heavy field operations such as ploughing, cultivations and drilling. The improvements will be just as noticeable with lighter work such as fertiliser application, spraying or road transport operation.


Increased torque essential for crucial farming tasks.




We use in-house software programmers so have complete flexibility on how we program each vehicle map.




Our tuning boxes have been engineered to ensure that installation is easy, typically taking only a few minutes. There are no cables to cut and we only use Genuine OEM connectors to guarantee easy installation.




 The VP44 Agricultural tuning box is pre-loaded with fuel maps that can be adjusted by simply moving a jumper pin on the back of the tuning box.




 We have considered the extreme operating conditions encountered in the agricultural industry and have designed the tuning boxes to be fully weather and water resistant.




The systems are designed to leave all ECU settings untouched so that the internal protection function of your machine is never affected, once removed these systems are traceless.




 All Agricultural Diesel Tuning Boxes come with a full 30 Day Money Back Guarantee and a 3 Year Warranty against manufacturing defects. Easy to follow Installation Instructions are provided, and every system is backed up by our 24/7 support.